Samsung 2021 Dolby Atmos enabled rear speaker kit (compatible with 2021 Q700A and Up Soundbar models)
JVT Code:
SAM-SWA-9500S/XY
Vendor Code:
SAM-SWA-9500S/XY
Immerse yourself with True Cinematic Surround Sound
Bring a new dimension to your home audio experience and feel the power and depth of your favourite movies and TV shows with Samsung's SWA-9500S/XY rear speaker kit.
Simple, space-saving setup
Full Wireless Solution
Sync up to a surround sound experience that doesn't clutter your space. The SWA-9500S Rear Speaker Kit is fully wireless, linking up to your Soundbar without separate modules. You don't need anything extra to set up, just plug in the power cable and enjoy the cinematic audio.
*Power cable not shown. Power cable required.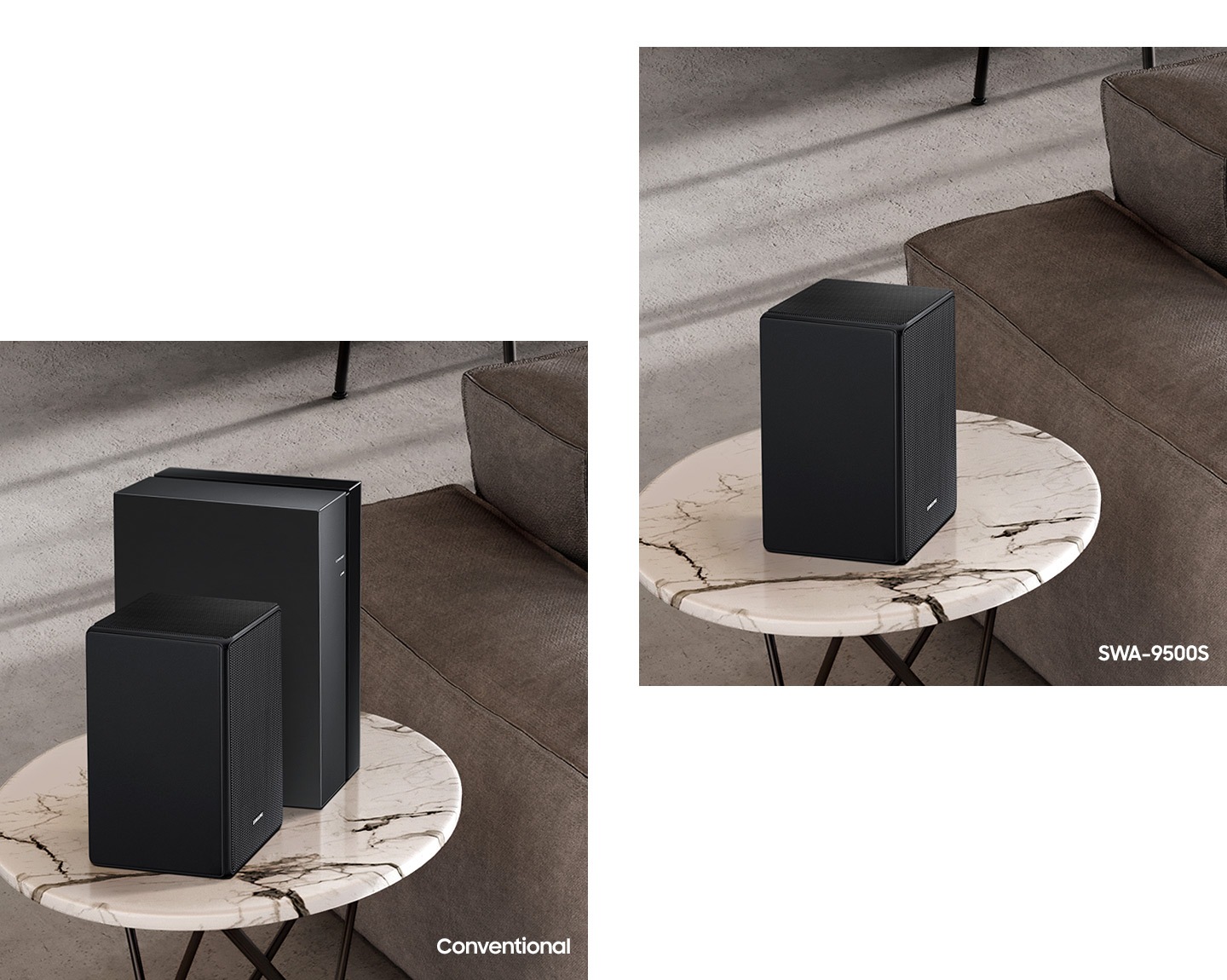 Sound travels around the room
Wireless Dolby Atmos surround sound ready
SWA-9500S Rear Speaker Kit is the good choice for a realistic surround sound experience. These two rear speakers send sound to multiple directions — upwards and to the front. Once connecting SWA-9500S and your soundbar, you get immersive, and multi-dimensional audio with Dolby Atmos & DTS:X.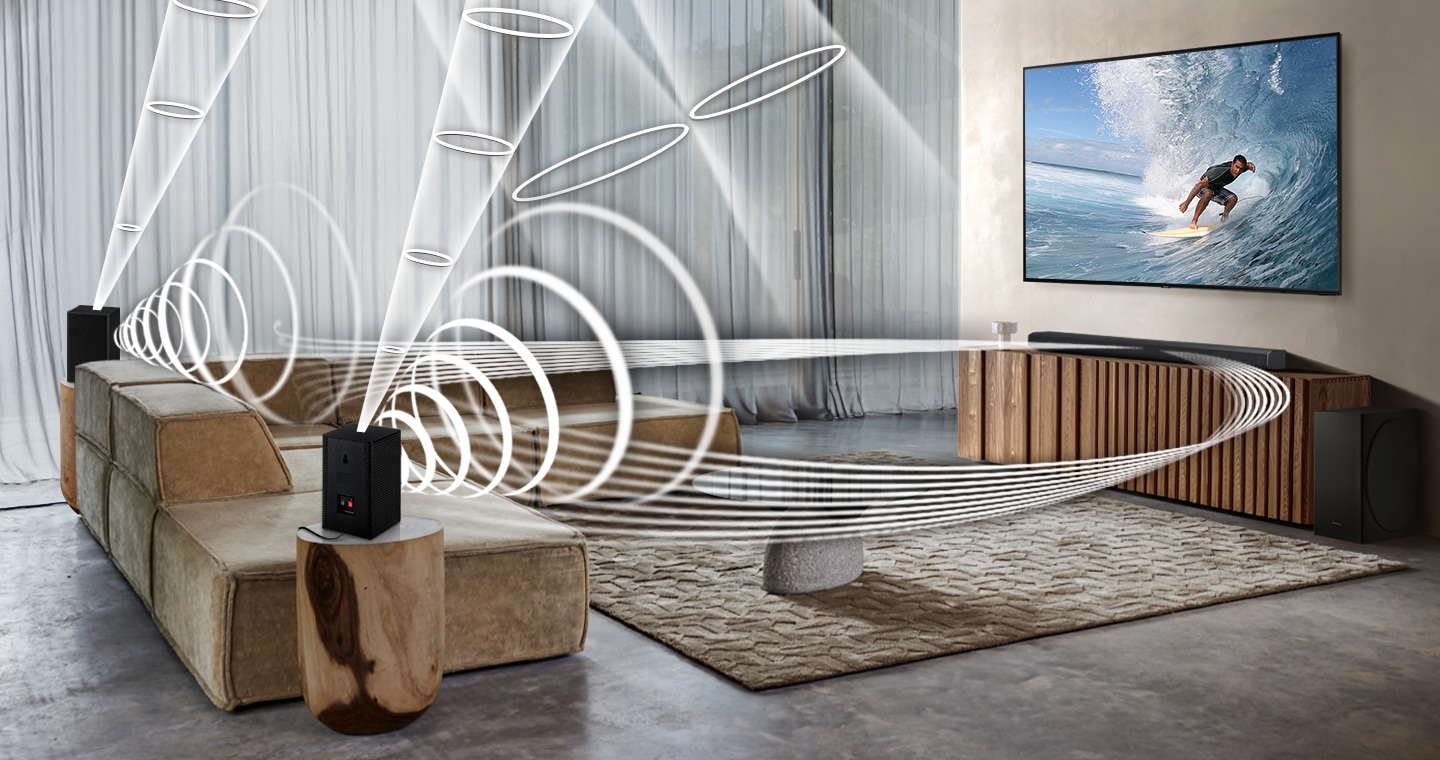 General Feature
Total Power

140W

Number of Channel

2.0.2 Ch
Set Dimension (WxHxD)
Packing Type

One Packing

Net Dimension (Wireless Module) (WxHxD)

125.0*203.0*141.0 mm

Net Dimension (Rear Speaker) (WxHxD)

125.0*203.0*141.0 mm

Gross Dimension: One Packing

458.0*192.0*259.0 mm
Weight
Net Weight (Wireless Module)

1.7 kg

Net Weight (Speaker)

1.7 kg

Gross Weight: One Packing

4.3 kg
Power
Stand-by Power Consumption (Wireless Module)

0.5 W

Operating Power Consumption (Wireless Module)

34 W

Free Voltage

Yes
Compatibility
Soundbars

HW-Q700A/XY, HW-Q900A/XY