Samsung SWA-8500S Wireless Rear Speaker Kit
JVT Code:
SAM-SWA-8500S/XY
Vendor Code:
SWA-8500S/XY
The M Series Wireless Rear Speaker Kit offers:
Wireless Rear Speakers

Wireless Module

Wireless surround sound ready
Add amazing surround sound
Expand your existing sound system with Samsung SWA-8500S Wireless Rear 2 Ch Speakers.
Enjoy the immersive, clutter-free experience and hear great sound all around by easily connecting the additional speakers wirelessly via Wi-Fi.
Bring a new dimension to your home audio experience and feel the power and depth of your favourite movies and TV shows.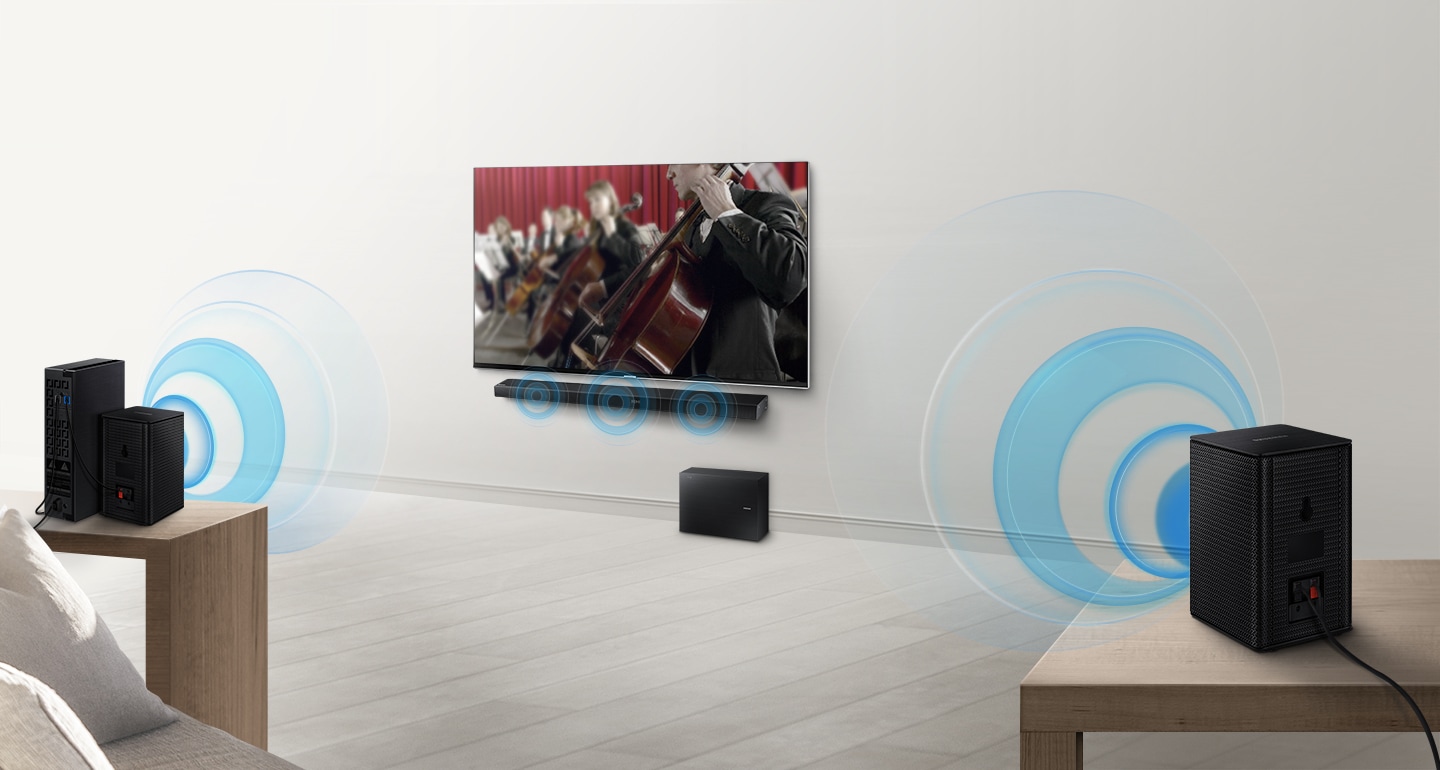 Set Dimension (WxHxD)

Net Dimension (Wireless Module) (WxHxD)

50.0 x 201.3 x 132.0 mm

Net Dimension (Rear Speaker) (WxHxD)

76.2 x 126.9 x 76.2 mm

Gross Dimension: One Packing

394 x 128 x 278 mm

Weight

Net Weight (Wireless Module)

0.7 kg

Net Weight (Speaker)

0.5 kg

Gross Weight: One Packing

2.4 kg